Add to favorites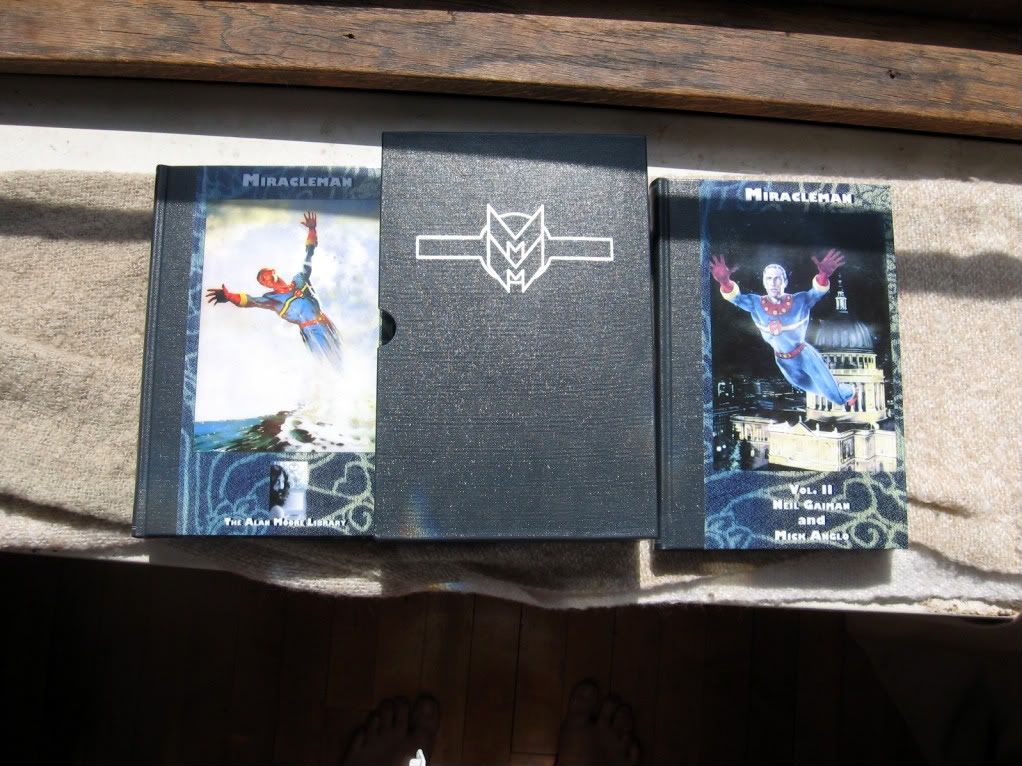 I had these done by David Banks when he had his summer sale. There were several tricky aspects, ranging from the binding order to construction of chapter break inserts.
All ad pages and back covers are removed. Miracleman specific ads are included as unobtrusively as possible.
For Book II, Neil Gaiman and Mick Anglo, I kept in the cardstock covers, because most of them are signed by Gaiman!